---
Dinner & Song - Support a cause or a local musician
I borrowed and modified the idea of doing dinner party concerts - larger scale fundraisers where there is quite a lot of potential extraneous cost, energy, and effort - to a more simplified Soirée that can still be a lot of fun, do some targeted good if held as a fundraiser, plus supports local musicians typically when they are not working - during the week. (Although the concept can work just as well on weekends!)
Introducing the 99Dollar Dinner & Song - music, food, and rejuvenation.
It's a brief, relaxing dinner (or apps) gatherings that feature music and conversation with a local artist. The host gathers 8-16 attendees for a low-effort dinner, followed by a short, unplugged concert in the living room. Attendees donate $5-10 each for the artist and also have the opportunity to match that nominal contribution with a donation to a chosen cause or nonprofit of the host's choosing.
The host provides beverage along with dinner or apps. The artist delivers a personal, up-close performance for the lucky guests, as well as good vibes and points of conversation for the evening.
So what do you think?? Is it time to give us a call and begin planning your first - or next - dinner & song??
11:47 am
---
My name is John Voket, owner and founder of 99Dollar DJ & Entertainment. I've been a professional musician and DJ since the mid-'70s. And for nearly two decades, I've worked 'on the air' as a radio personality at 99.1 WPLR and more recently on STAR 99.9-FM. I've been a DJ, and played live in locations from Florida to Rhode Island, and from Philly to many popular venues here in Connecticut including Toad's Place, The New Haven Green, Bridgeport's Acoustic Cafe, and in a variety of other local clubs and cafes. While I don't begrudge anybody from making a living, it's my philosophy that everybody should be able to afford professional musical entertainment - even if they are working with a tight budget. I've based our suite of services on an easily affordable multiplier, starting with rates beginning at just $99, so virtually anyone can afford our services. And we proudly donate music, MC and/or sound support to qualified nonprofit activities or select fund raisers at least once a month. Since I'm the owner - I treat every client like family. So you are certain to have my complete and exclusive attention when it comes to your event or activity, no matter how large or small. Whether you need dj, sound or live music services, won't you give us a call?

Rates always starting at just $99!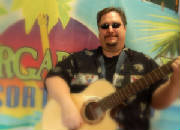 99Dollar DJ
& Entertainment
Waterbury, CT
(203) 509-2246